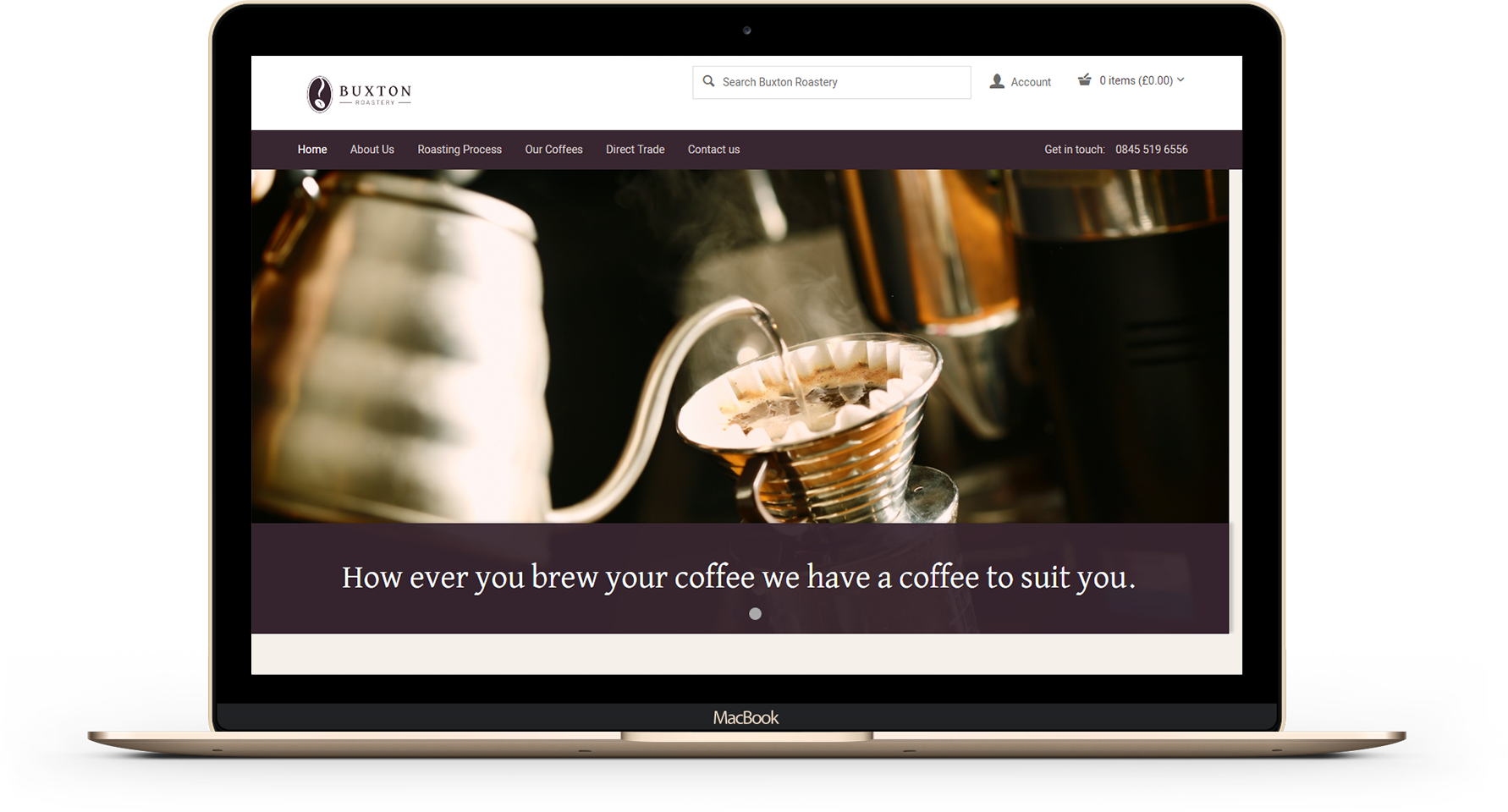 A freshly brewed logo and website for the new name in coffee.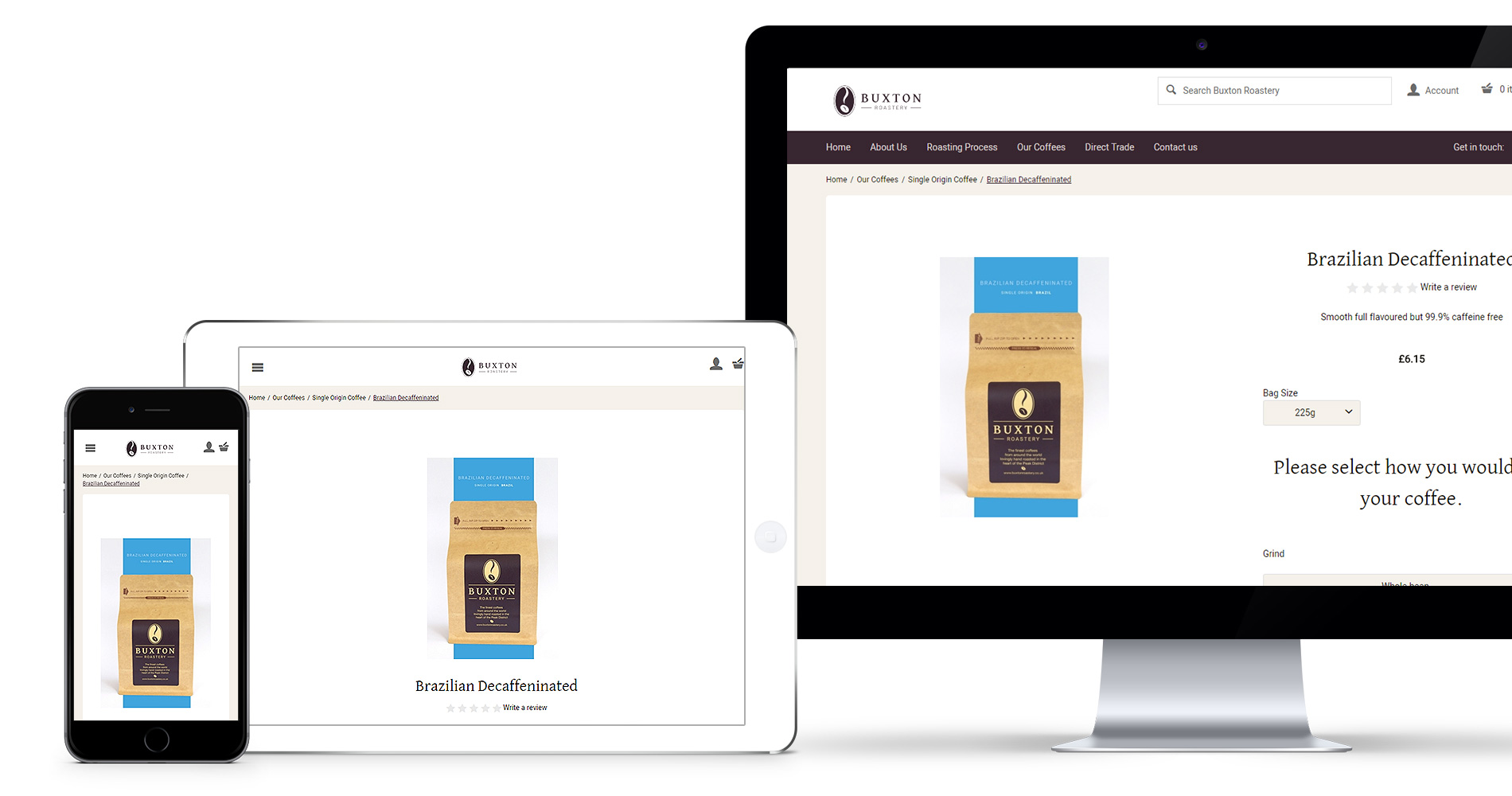 Logo design
The new coffee brand needed a brand new...brand. Azexis created a simple yet stylish logo that can easily be implemented across a wide range of media and packaging materials.


Customised website design
To reduce overall production time and cost the decision was made to customise one of our existing pre-designed themes rather than crating a design from scratch. However the logo, colours and photography makes the final design utterly unique.


E-commerce functionality
The huge amount of out of the box functionality that the Evance platform boasts means that niche businesses can compete online with the Coffee Giants with a great looking and functional website.
Images make a site pop
Good photographs, editing skill and thoughtful layout is what makes great looking websites. Buxton Roastery is a fine example of this.