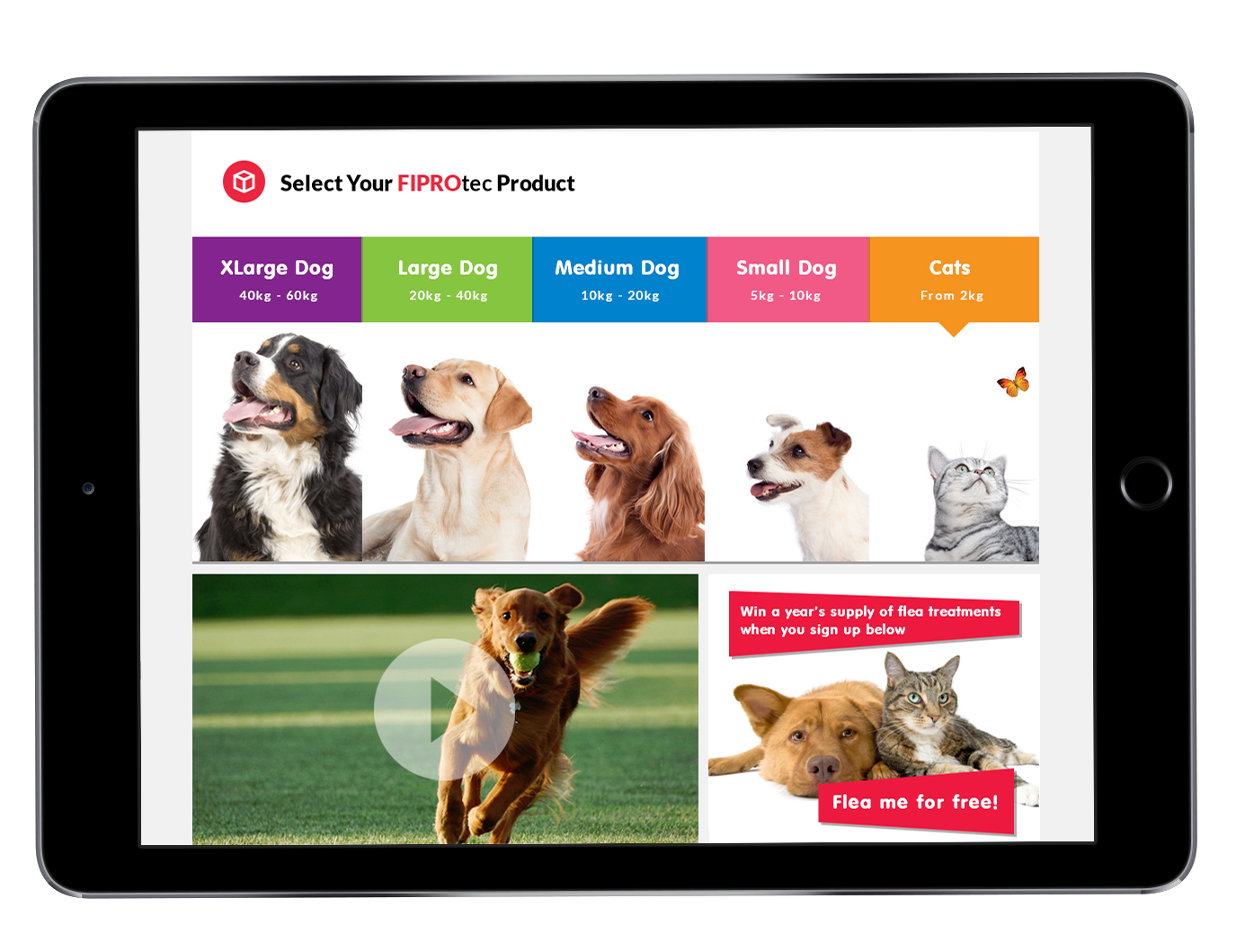 One of 4 sites that we have designed for Beaphar.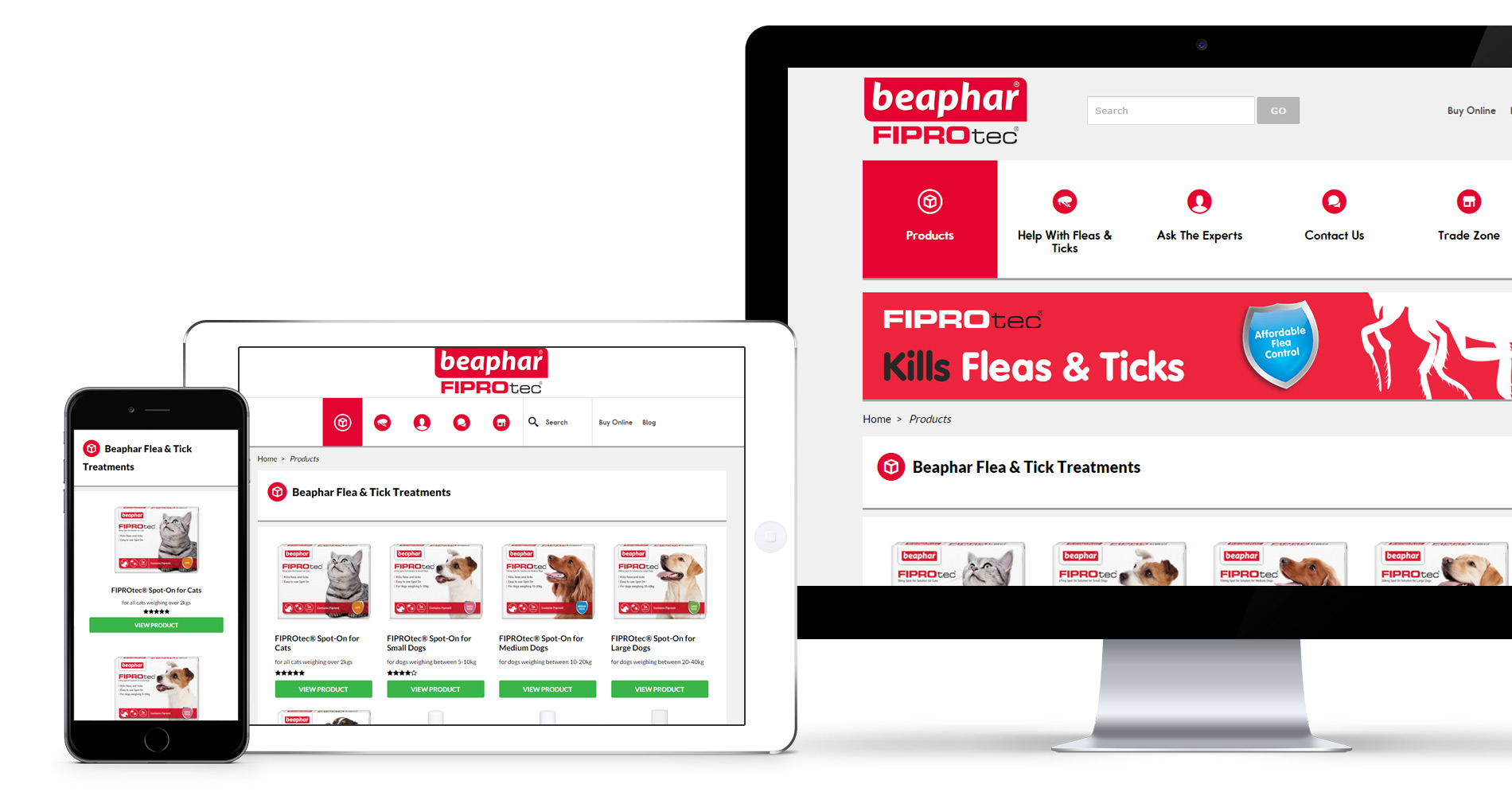 Bespoke design
When Beaphar approached us, to create a micro-site for their flea and tick product range, they already had a rough layout. We worked with them to refine it to the finished responsive website.


Bespoke functionality
There were some items that were required for the site that did not already exist within our e-commerce platform. So we developed them and now they exist within the standard platform and upgrade path.


Account management
Our dedicated account manager works closely with Beaphar on all 4 of their websites not just during the initial design process but on an ongoing basis to continually advance the website.
Pet Health
We delivered a responsive site that is not only looks friendly but also has a trusted feel to let customers know that their pet's health is in safe hands.