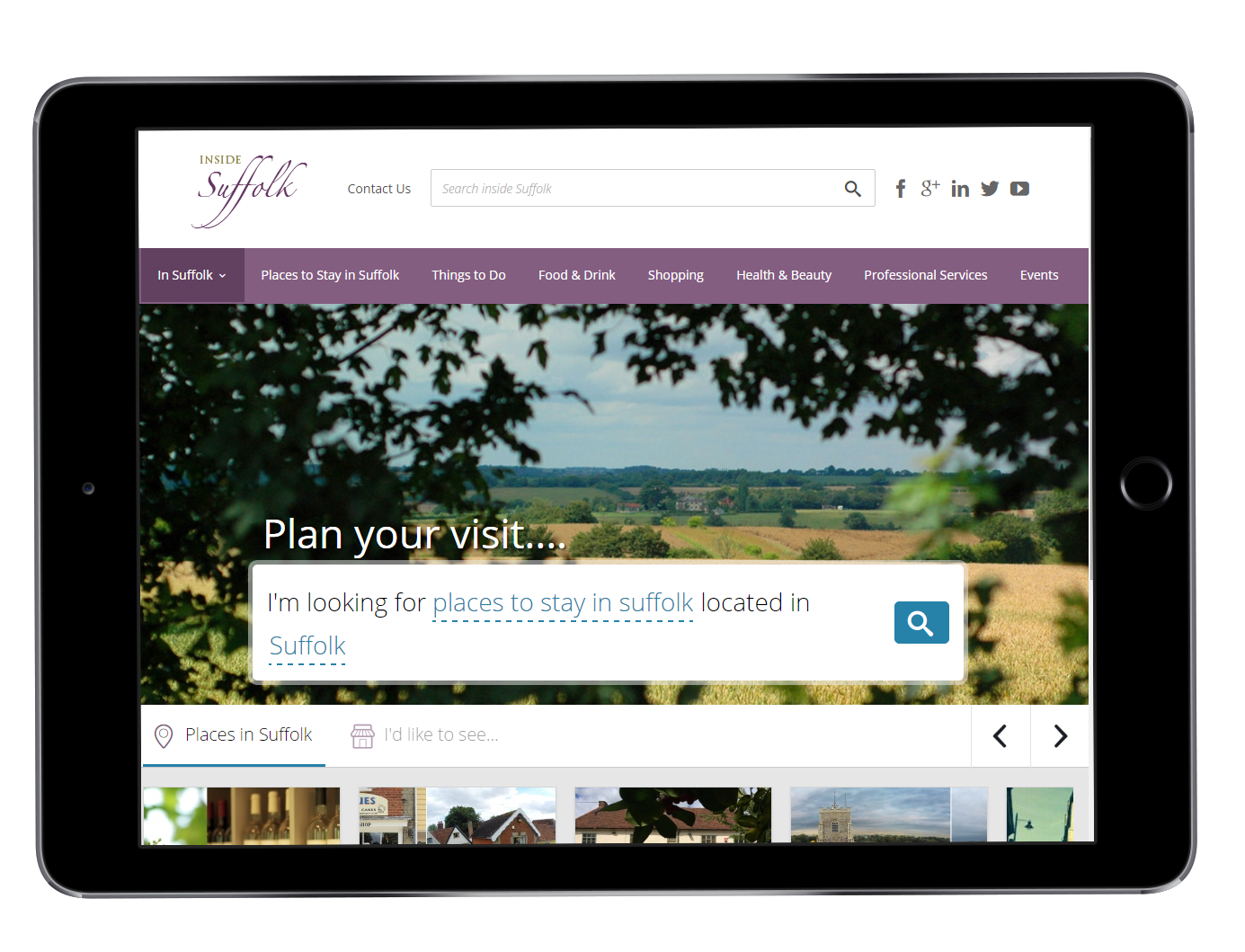 Promoting Suffolk based businesses and tourism.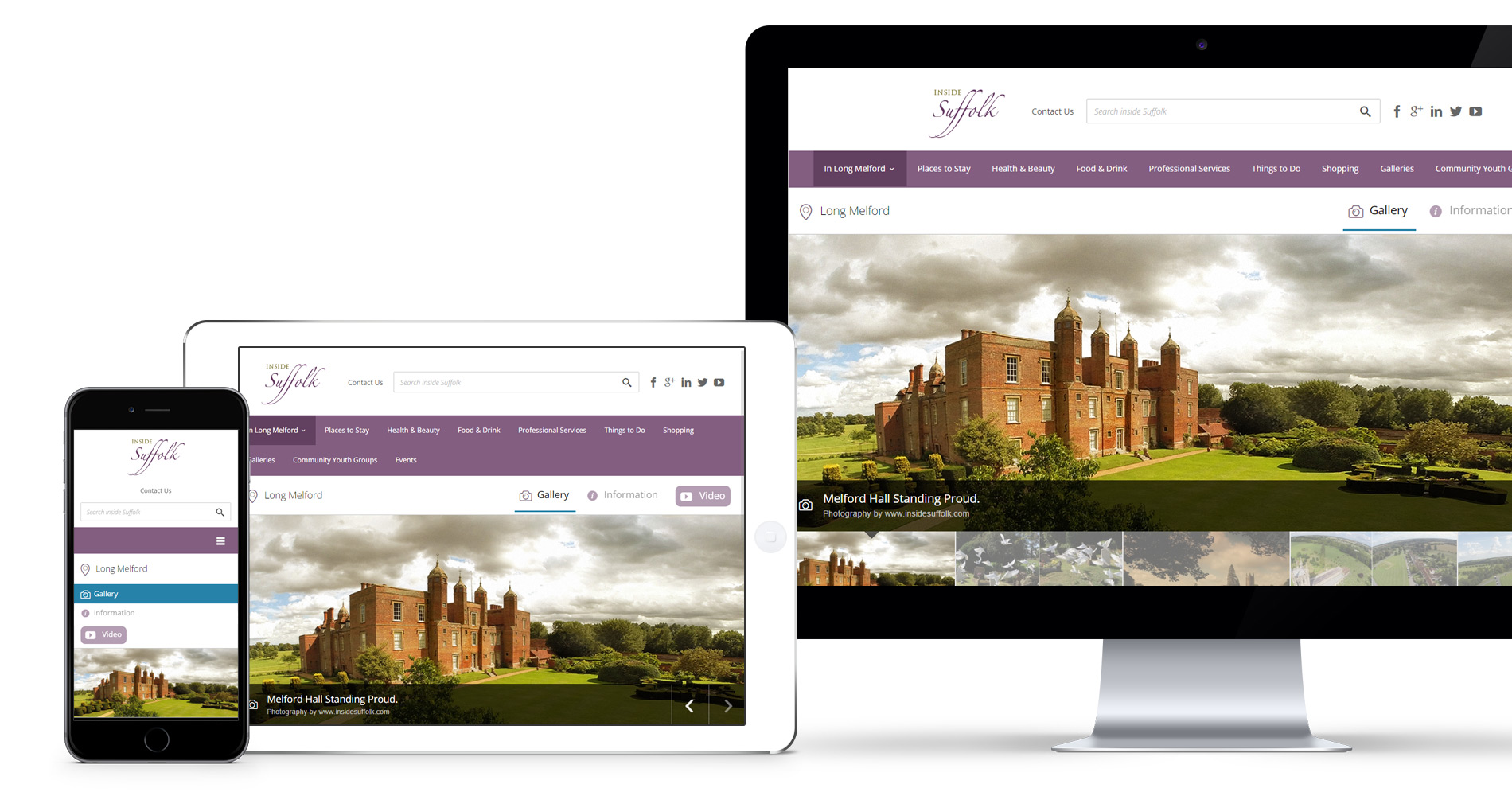 Responsive design
This was one of our first responsive websites so we wanted to set the bar high. All of our websites are now responsive as standard.


Bespoke development
There is not much about this site that is standard. It has a unique directory, galley, map and events system all developed on top of our CMS platform.


Directory management
The directory is categorised by town and business type. All of the site content can be added and edited via the Evance content management system.
Pictures do the talking
We designed the site around large images to give the user a better feeling for the featured business.