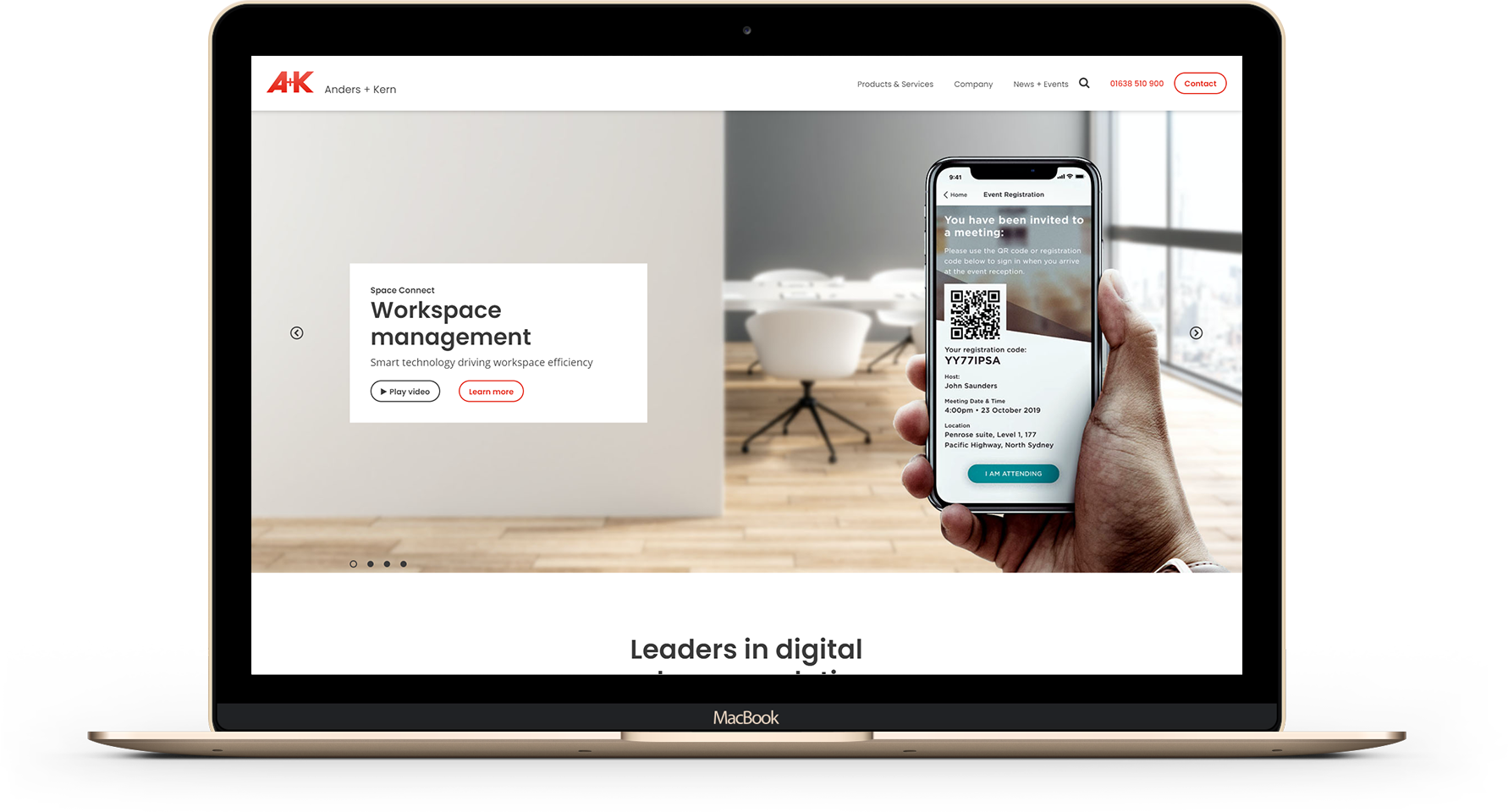 Anders and Kern provide software, meeting room displays, desk indicators and sensors to create digital workspace solutions that are tailored to their clients needs.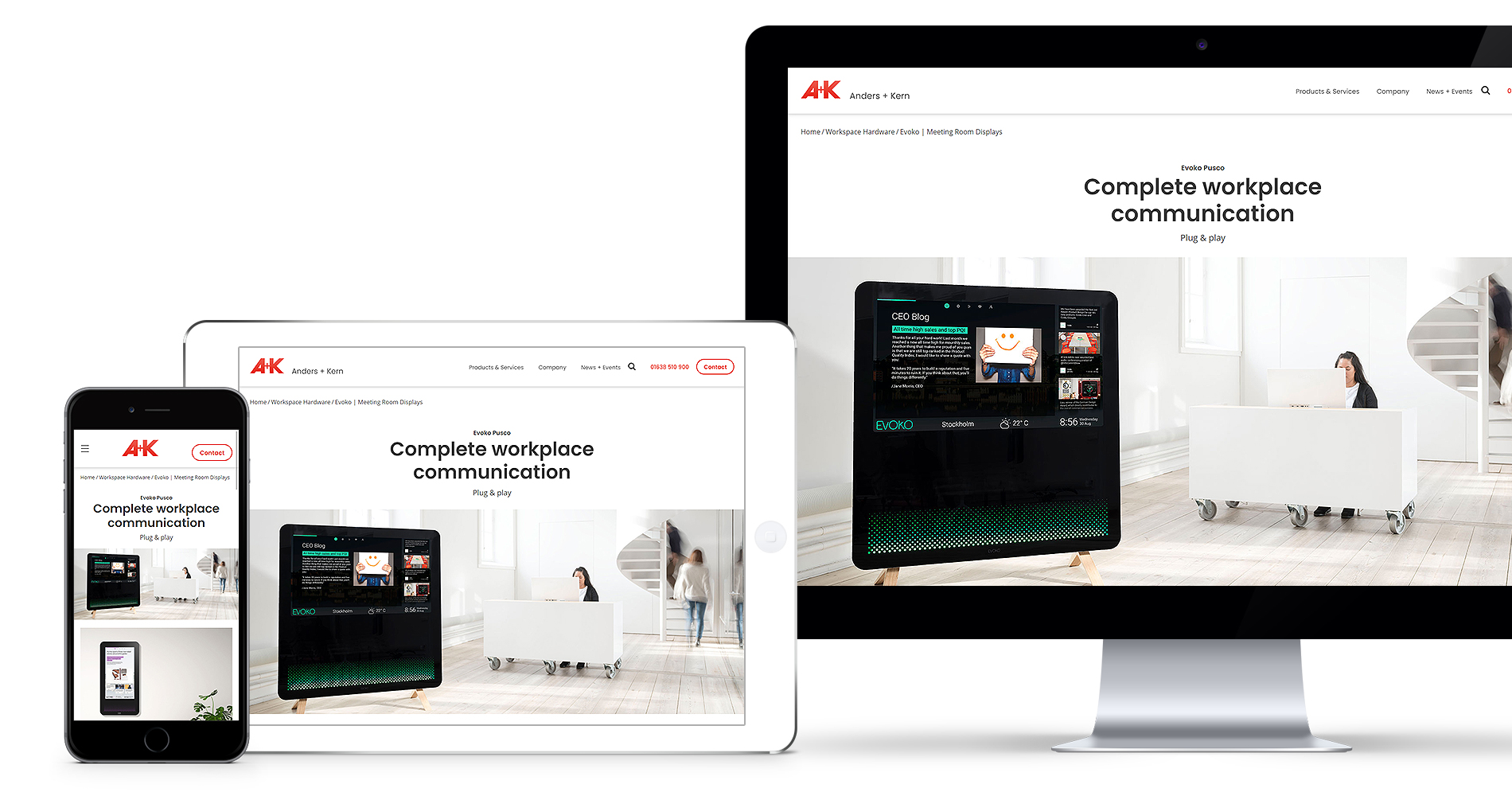 Bespoke web design
A+K used to have multiple sites for different product ranges. We combined the ranges into one site ensuring that the overall design could accommodate them all.


Hubspot integration
The goal of the site is to convert site visitors into leads. We integrated the site's forms with Hubspot so enquires are automatically added to their sales funnel.


Catalogue management
We migrated the content from the previous sites. This included a mixture of product informational landing pages and traditional ecommerce style product pages.
A multifaceted solution
Top level pages of the site were designed to convey A+K's ability to combine software and hardware from different manufacturers to deliver a single solution to their clients' needs.