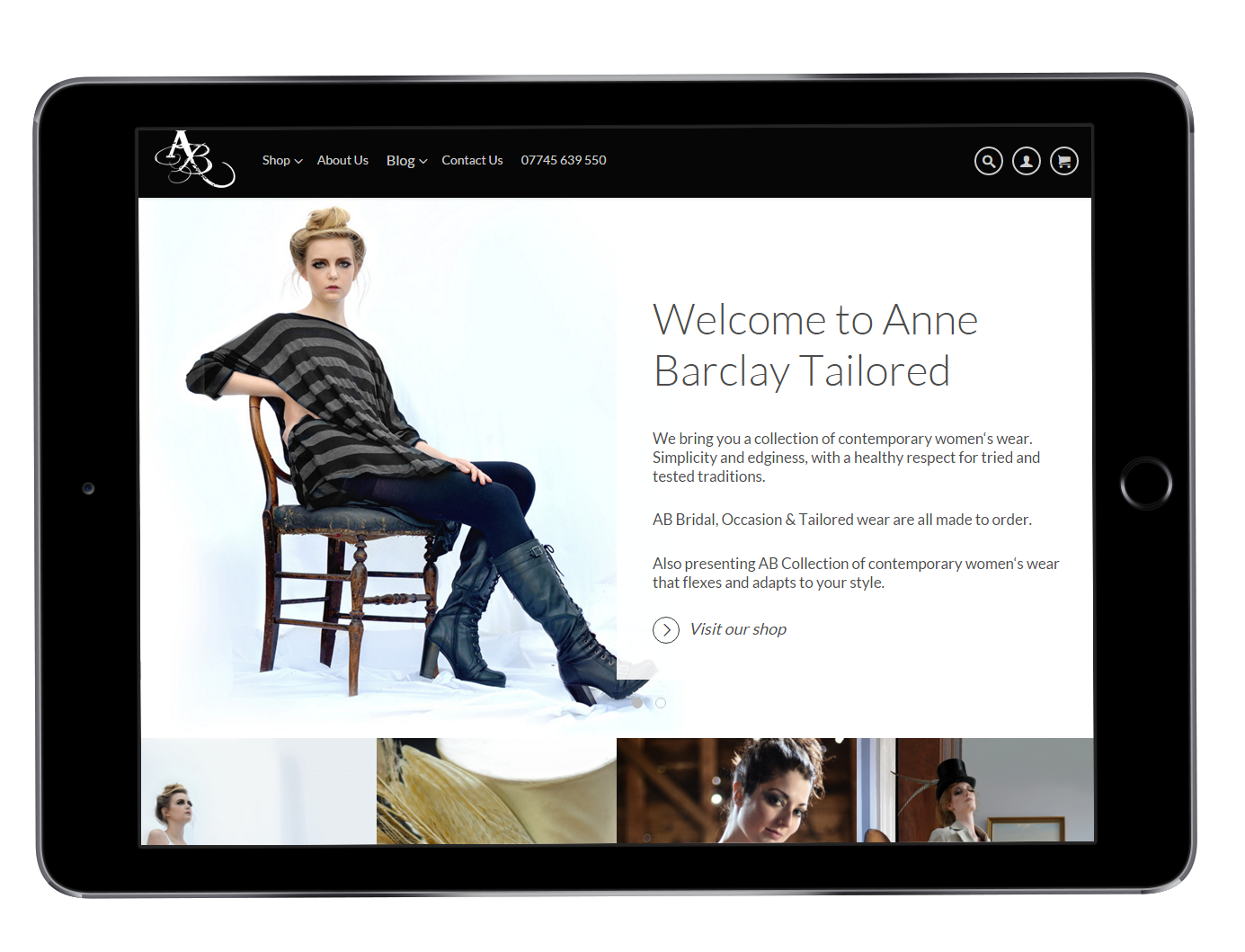 Anne Barclay Tailored required a website that would showcase and compliment their unique ladies fashion brand.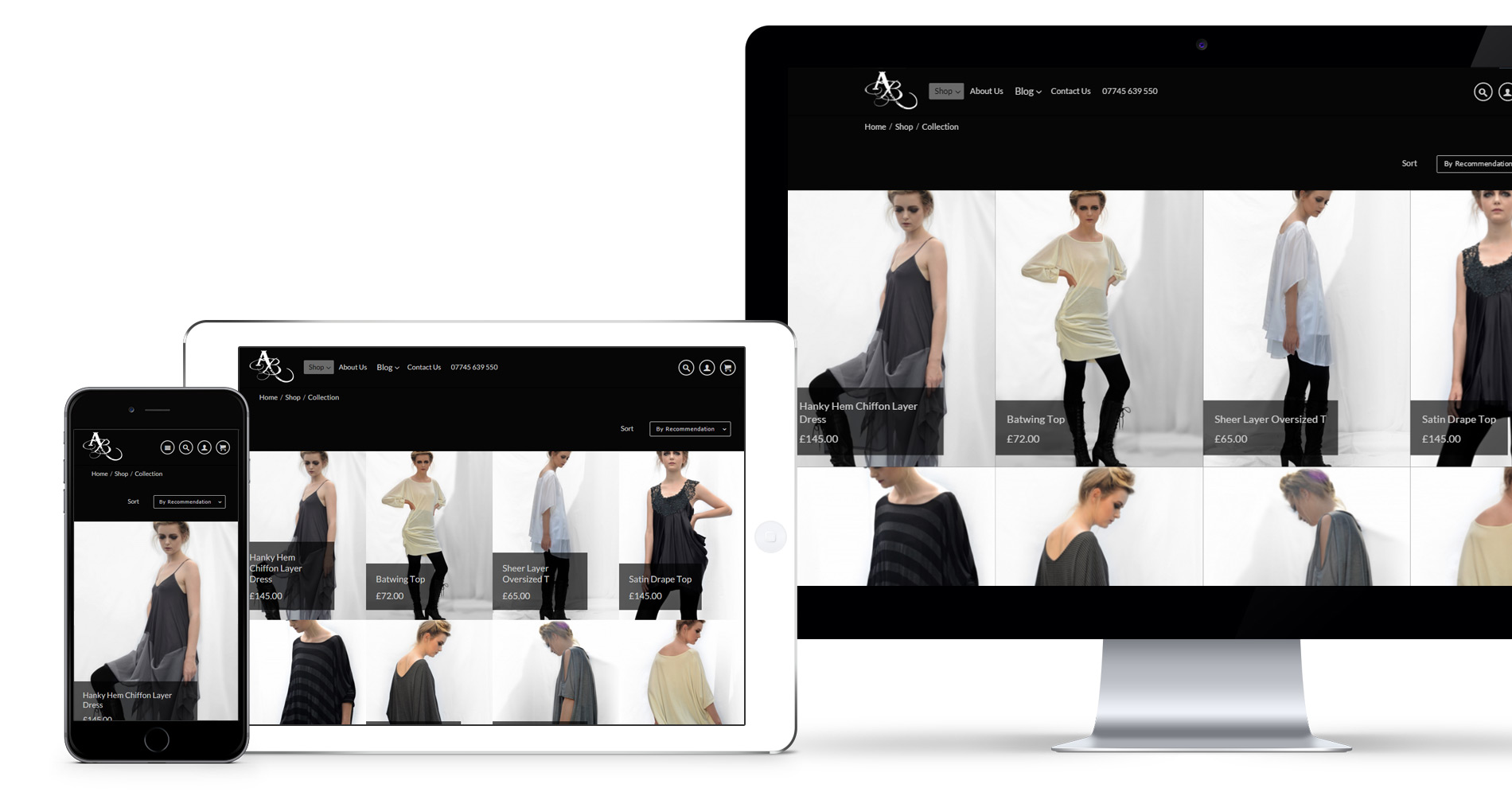 Creative design
It is always a pleasure to work with other creative people. We worked closely together to ensure that the resulting site echoed the character of the clothing.


Full of features
There was no need to develop any bespoke functionality for the site as our e-commerce platform, Evance, fulfilled all the requirements out of the box.


Ongoing support
We continue to provide training and support on an ongoing basis (as with all our clients) to ensure that they fulfil their e-commerce potential.
Image is everything
Anne Barclay Tailored have fantastic photography so the website was designed to make the most of this by using large images throughout all pages of the site.