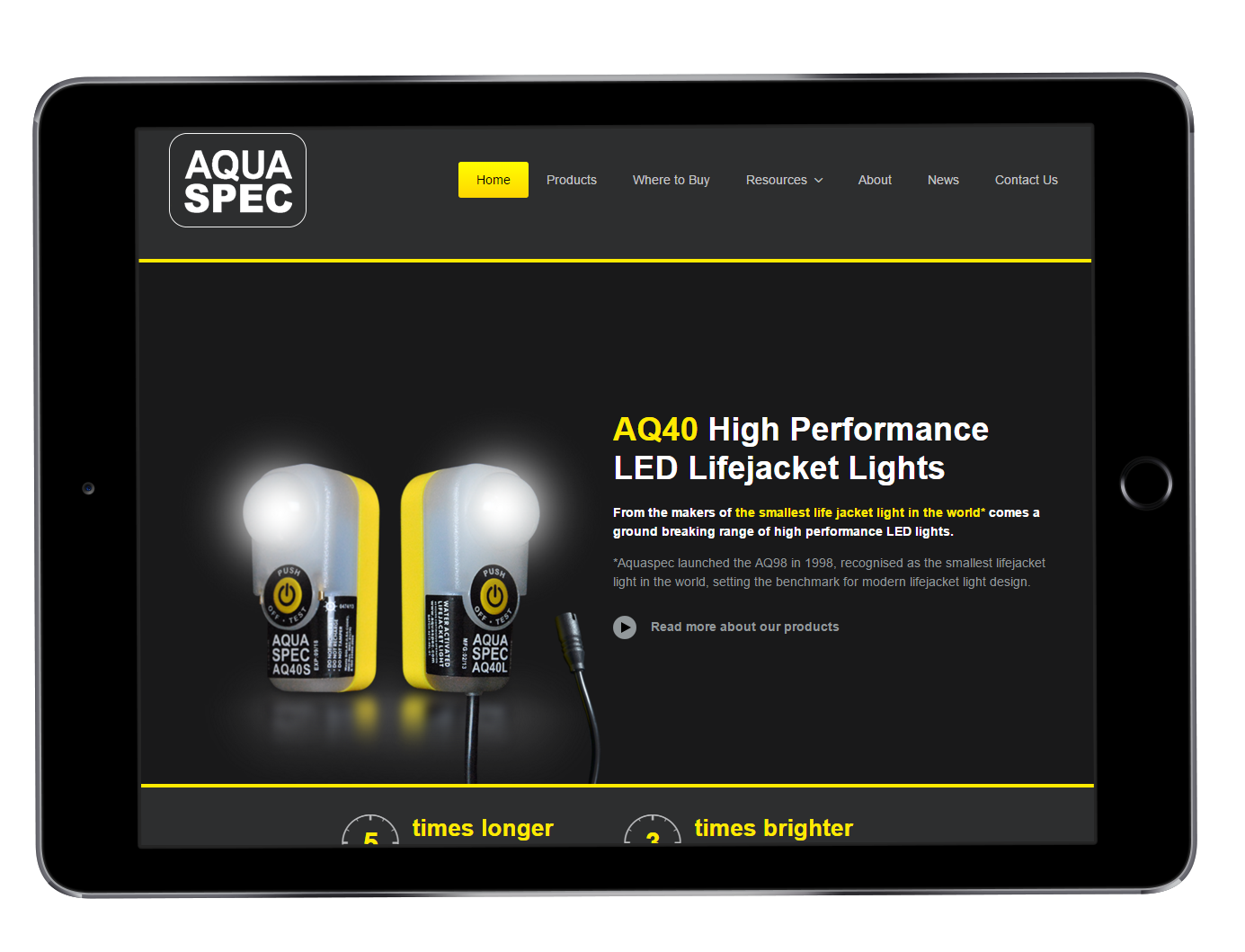 A new site for a recently re-branded life jacket light manufacturer.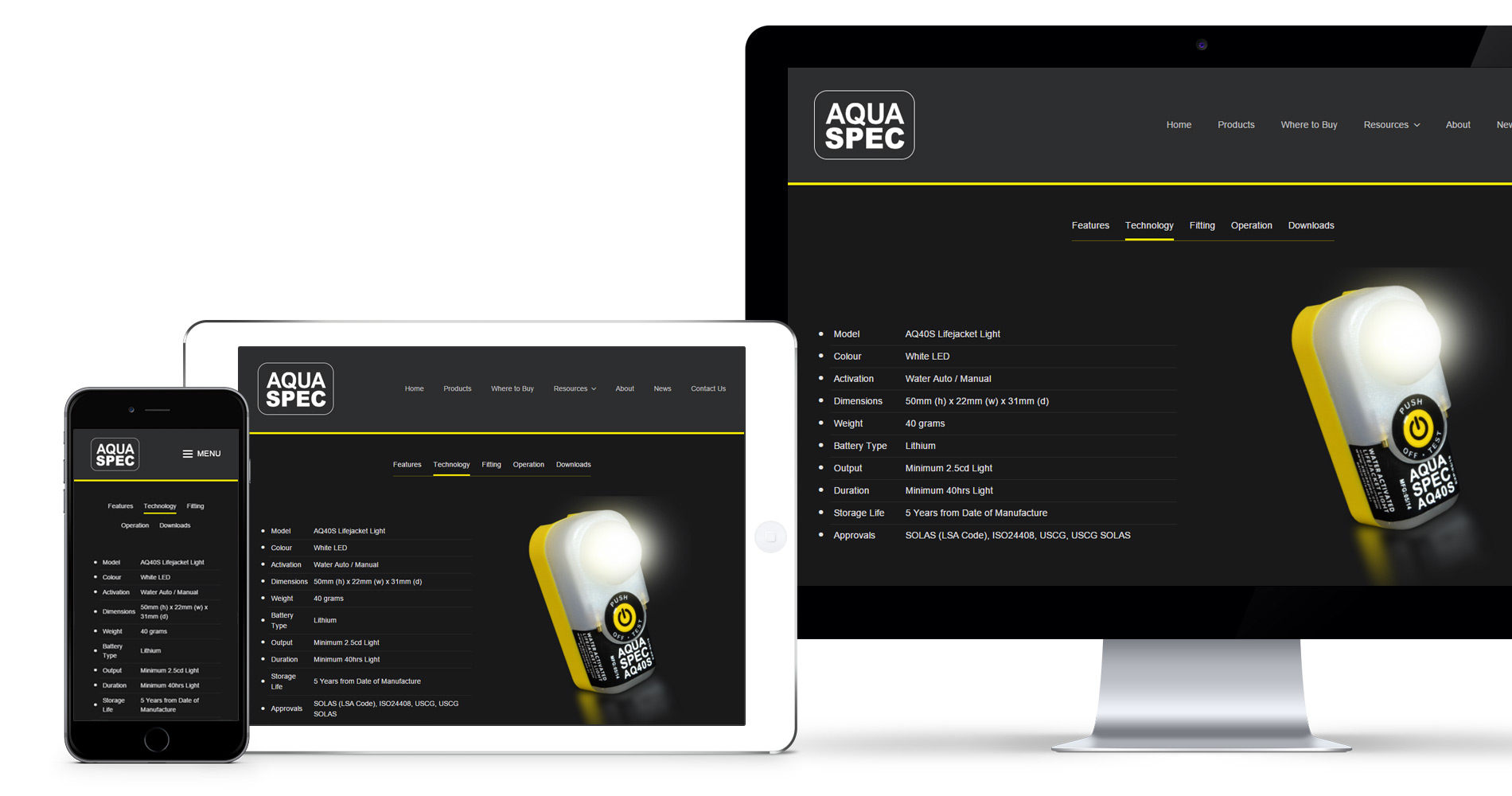 Responsive design
Azexis were approached to produce a new website for Aquaspec to fit in with their fresh new re-brand.


Content
The client wanted us to take the creative role of not just the layout and styling of the site but also the content.


Imagery
We provided the photography for the site which gave us maximum creative freedom when designing layouts.
Simplicity by design
A clean simple design because sometimes less is more.