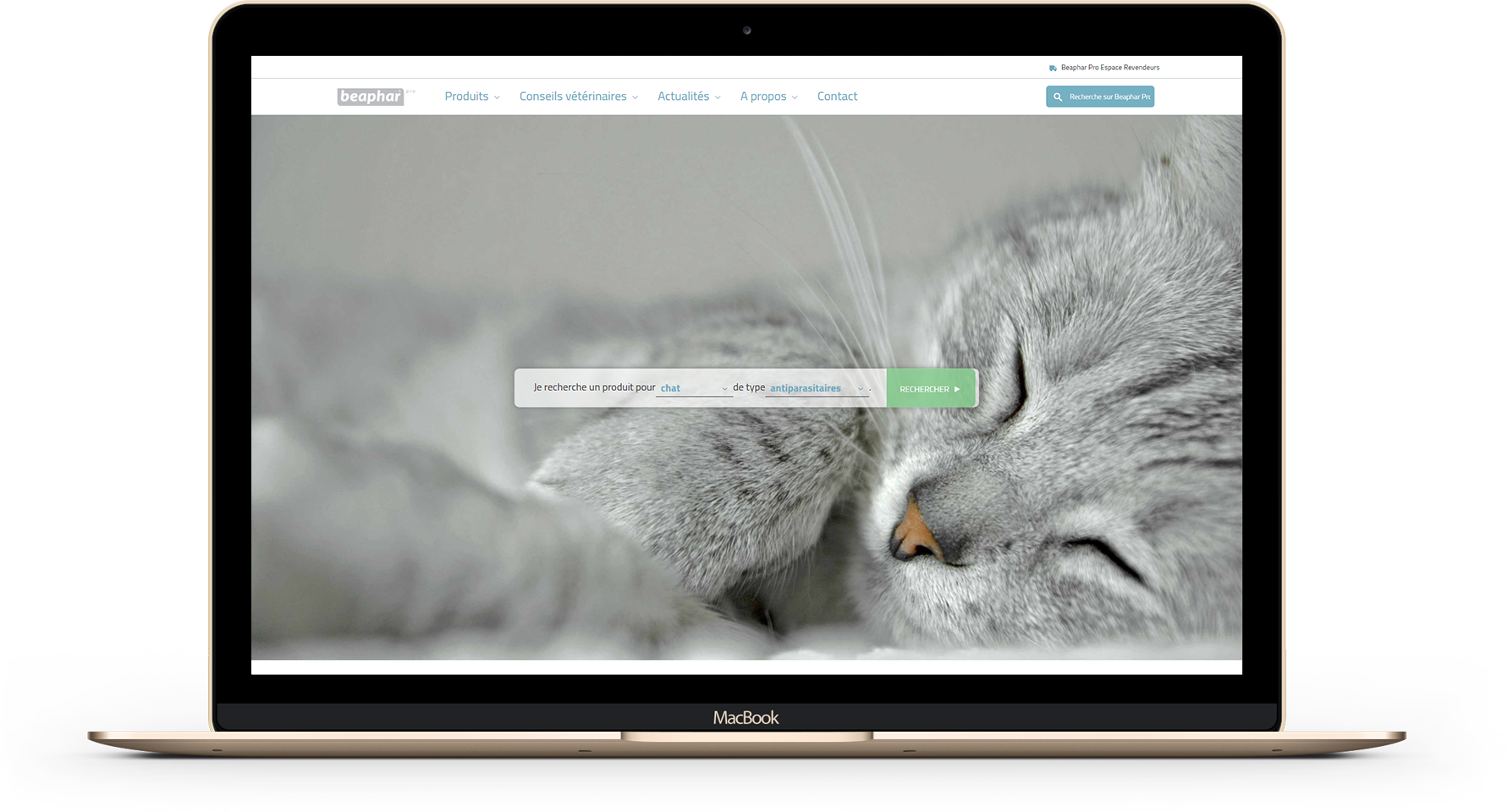 Beaphar Pro develops ranges of pet care products to improve the health and well-being of animals and their owners. These products are distributed in pharmacies and veterinarians.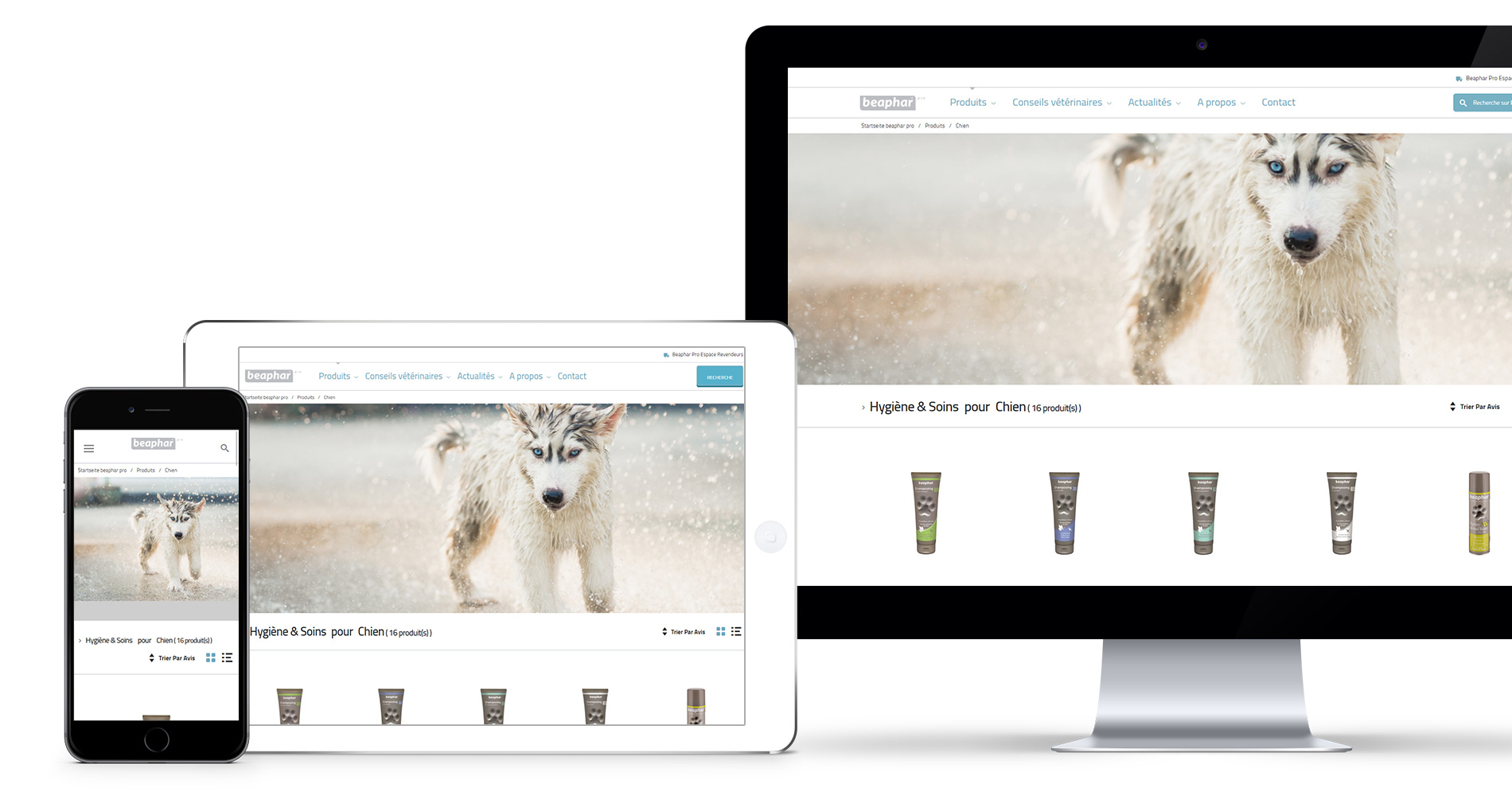 Bespoke design
The Beaphar Pro website has an intentionally clinical B2B feel to appeal to pharmacies and vets. This is in contrast to the "Beaphar" consumer brand which is warmer


Product finder
The homepage of the site has a product finder to help busy professionals find the product they are looking for quickly and easily.


Catalogue management
We utilised the Evance product catalogue and content management platform to empower Beaphar Pro to manage their products and content in-house.
Multiple languages
The website is currently only available in French however we have created the site to be scalable and can be rolled out to multiple regions in multiple languages.