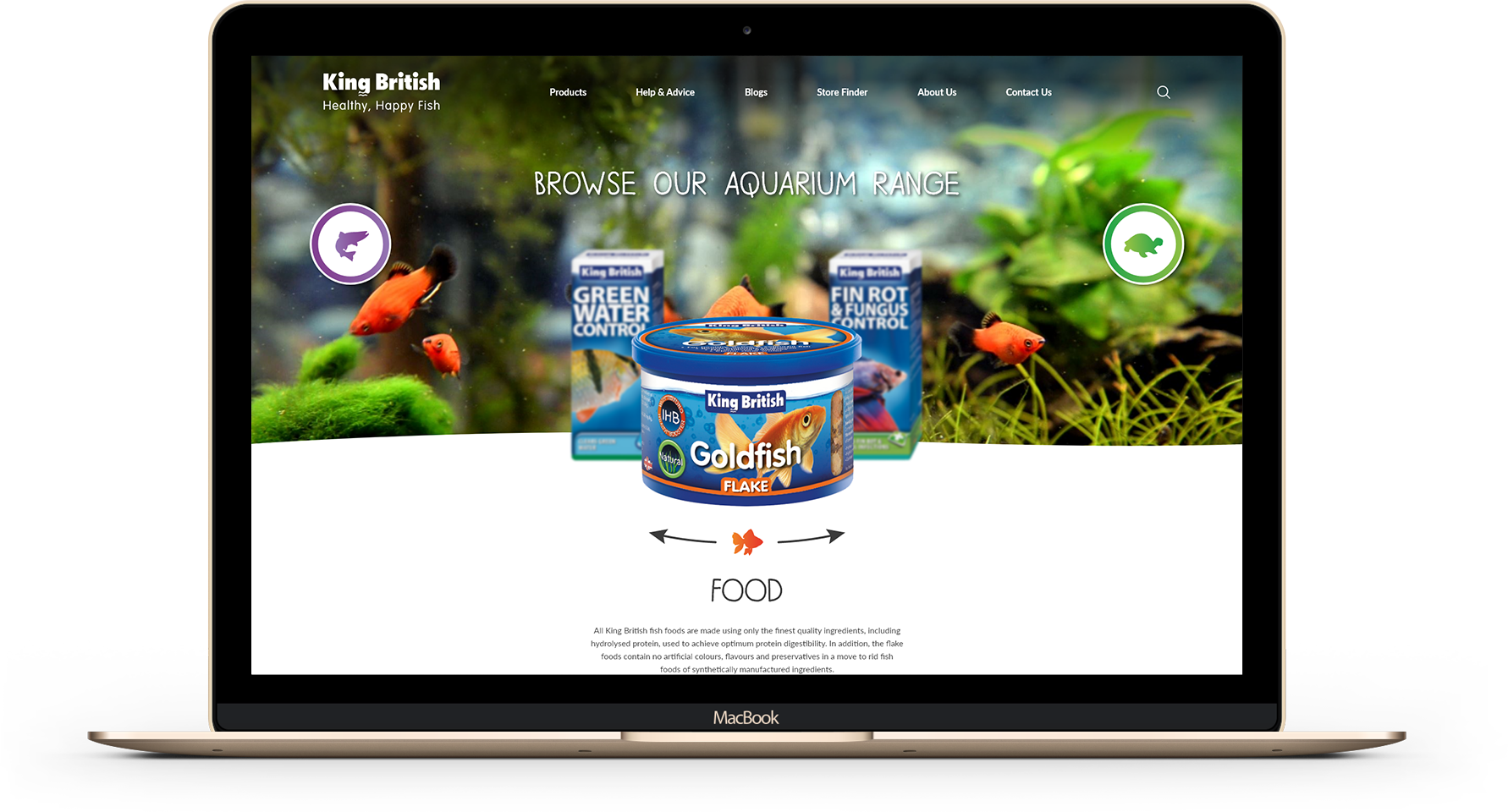 As the name suggests, the brand is proud that it's products are made and sold in Great Britain.
And so was their new website, by Azexis.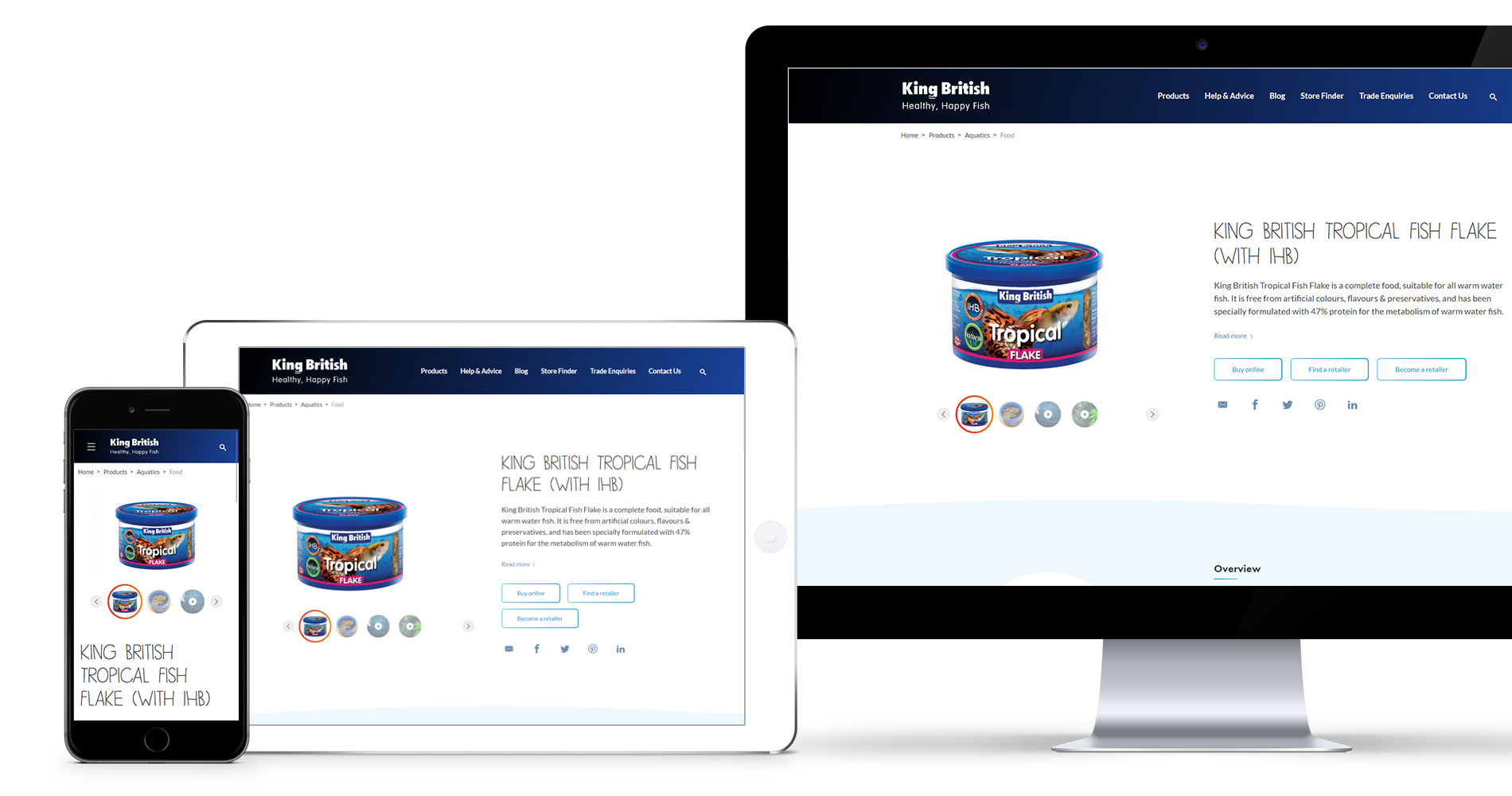 Video banner
Video banners really give a different feel to a website, a quality you just can't quantify. This combined with the animated button overlay, provides a fun experience.


Online catalogue
Azexis used the Evance content management system to create the catalogue site. This gives King British full control over the products and content of the site.


Water change reminder
We built product reminders for King British to encourage their customers to make repeat purchases for water treatments. Now a standard feature in Evance.
Ask the experts
King British want customers to have confidence in using their products so we created a help and advice section. Users can ask for specific information regarding a product via the Ask the Experts form.