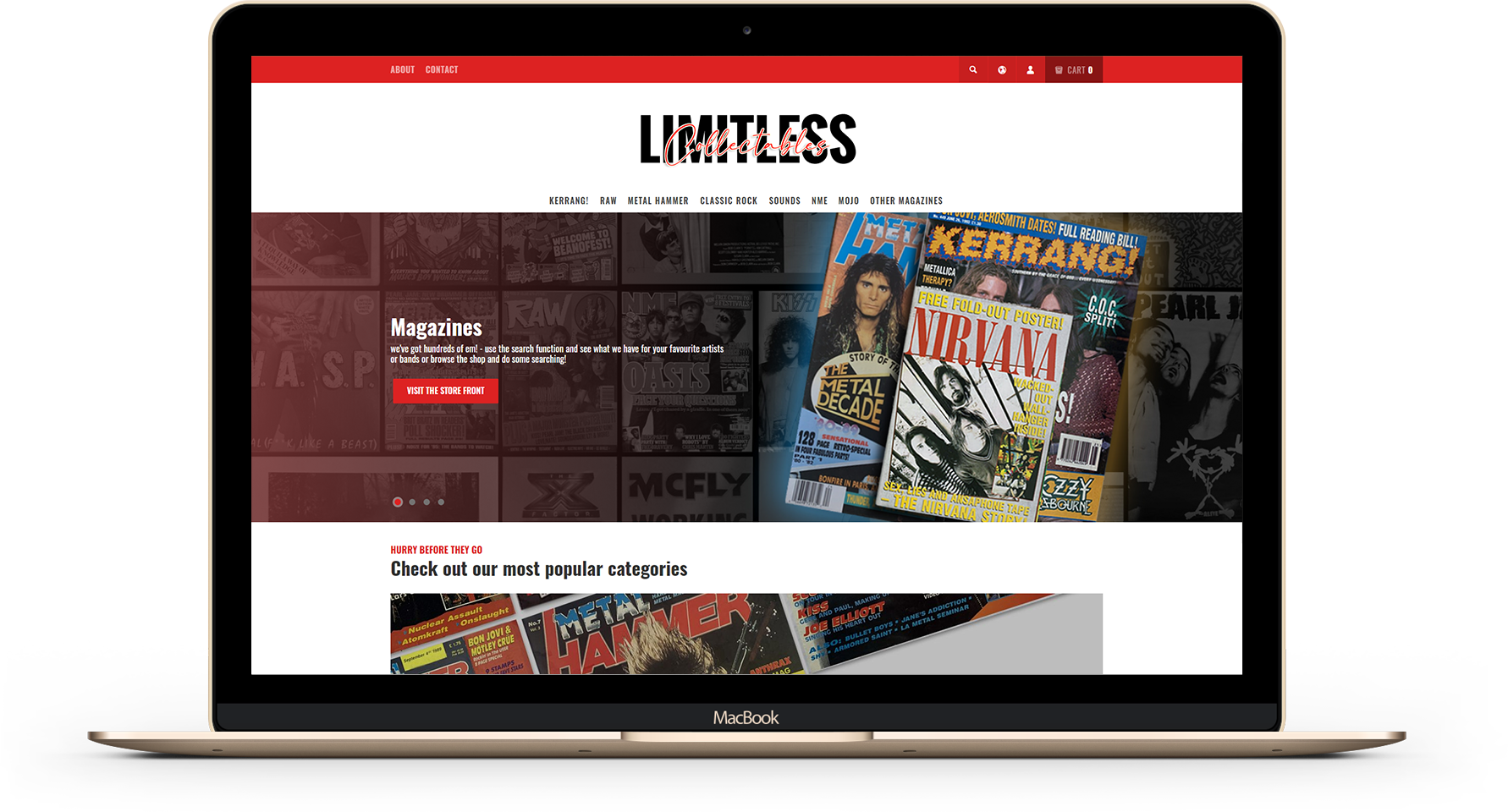 Limitless Collectables are specialists in music memorabilia who have been selling on Ebay for years and needed their own website to increase sales and reduce seller fees.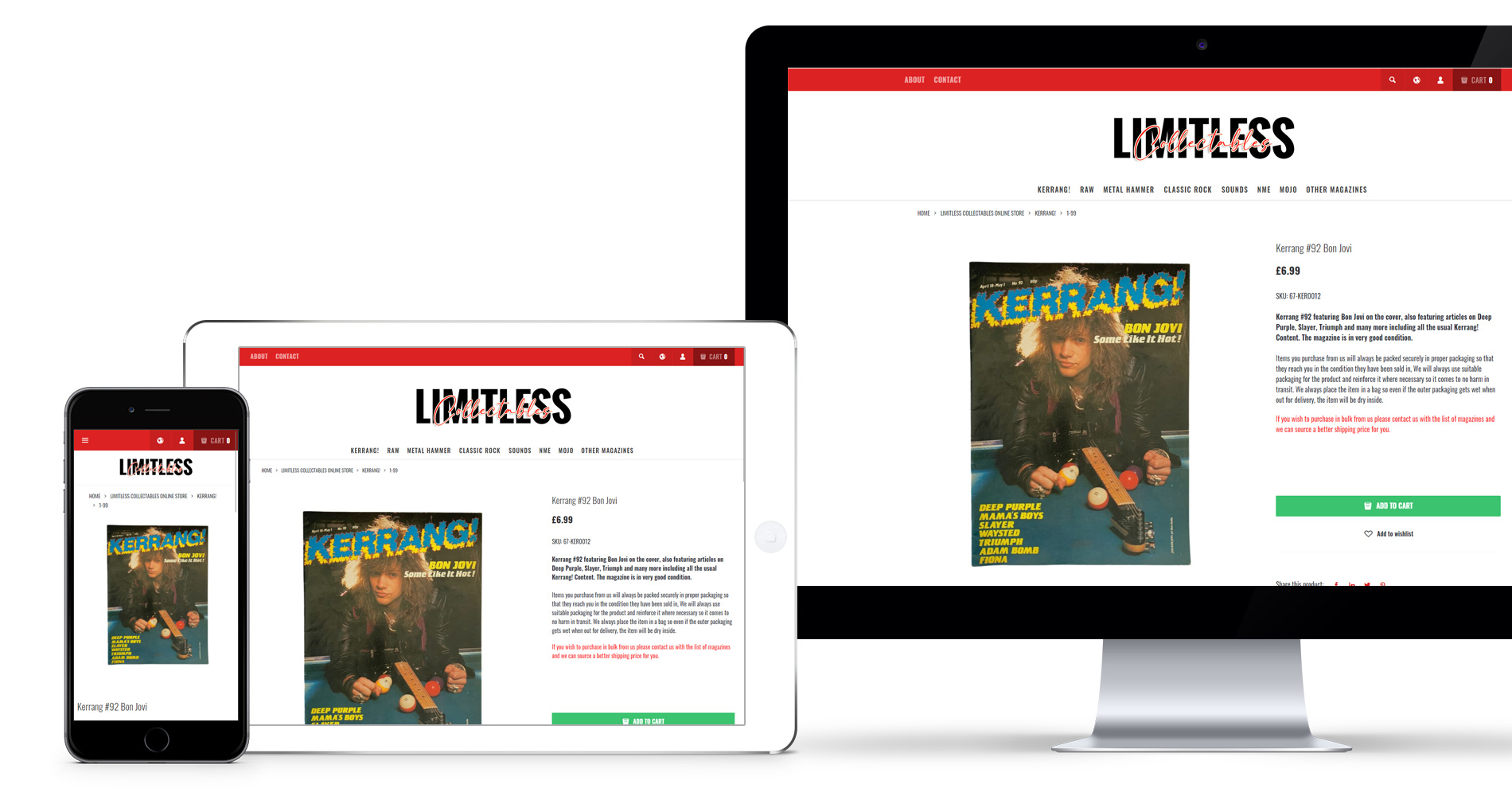 Custom Design
In order to keep costs low on their first venture in to ecommerce, we used one of our pre-designed themes for this website ecommerce project.


E-commerce
The site is powered by a secure SaaS e e-commerce platform to give both their customers and their in-house site administrators the facilities they need.


Full of features
There was no need to develop any bespoke functionality for the site as the e-commerce platform fulfilled all the requirements out of the box.
Practical design as standard
Evance themes have been designed with best practice in mind making them ideal for projects that need a site live quickly or at a lower budget.