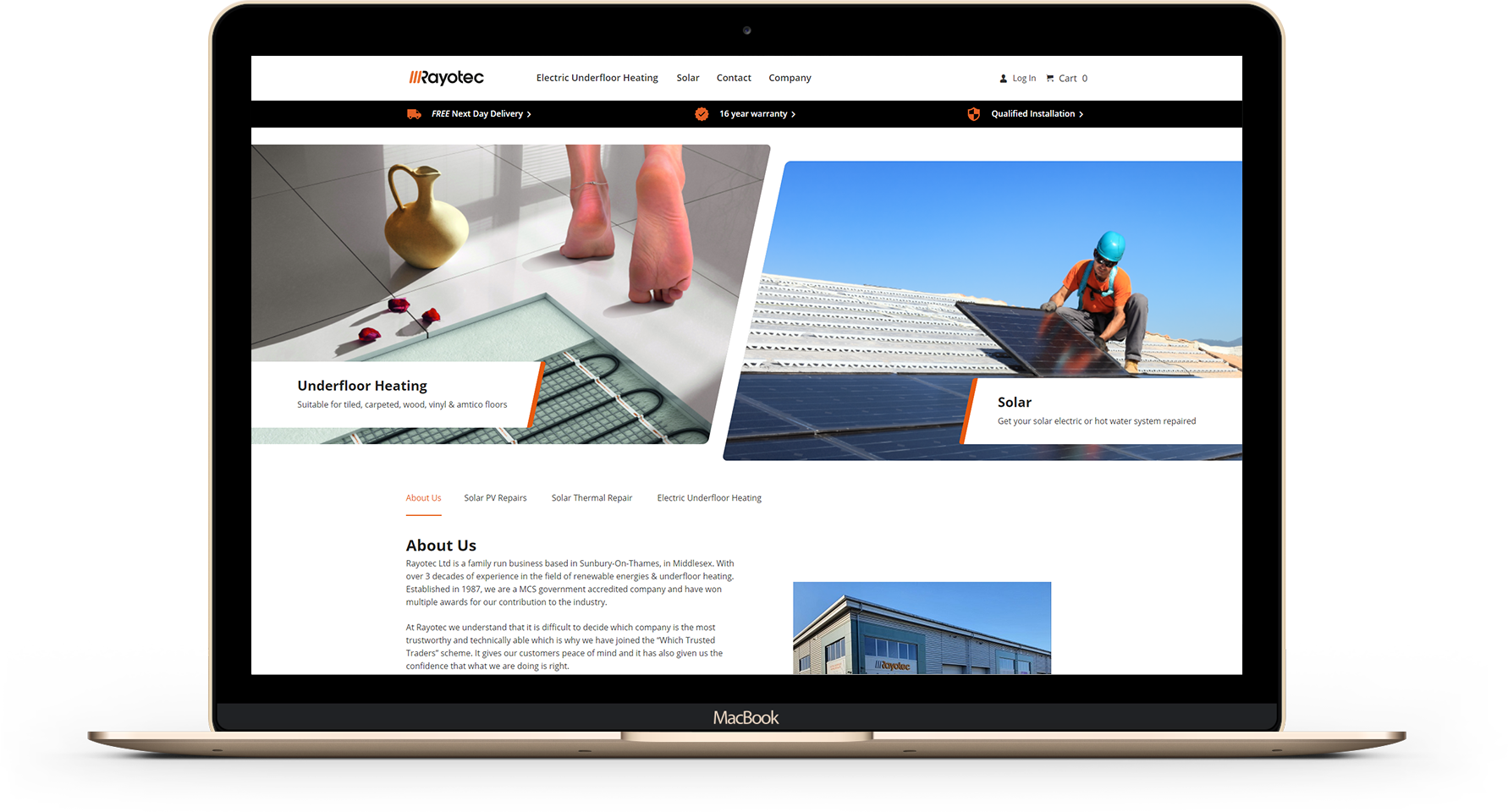 We have worked with the underfloor heating and solar specialist for 15 years and and created multiple sites for their main brand and sub brands.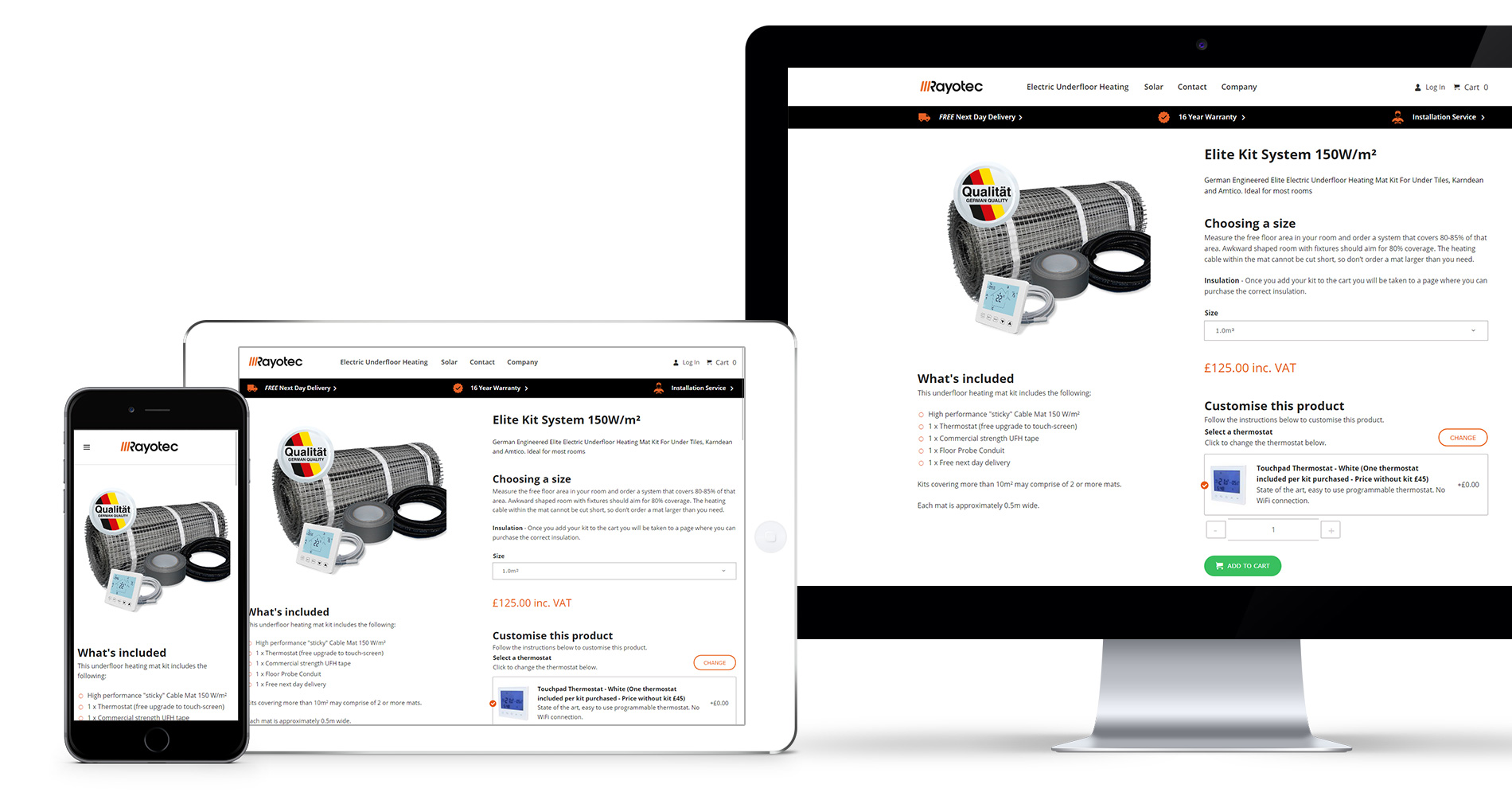 Bespoke design
We worked closely with Rayotec to redesign their site in a way that is structured to suit the format in which they prefer to sell.


E-commerce
The site includes variant and upsell features to ensure that their customers are buying the right heating solution to fit their needs.


Landing pages
Rayotec heavily utilise PPC advertising so it is essential that the site converts paid for visitors in to paying and repeat customers.
Practical design that converts
Sites have to look good but the key thing is that they perform. We support our customers to ensure that they are getting the results they want out of their website.